Creating, Cultivating and Keeping Relationships Without Guessing and Winging It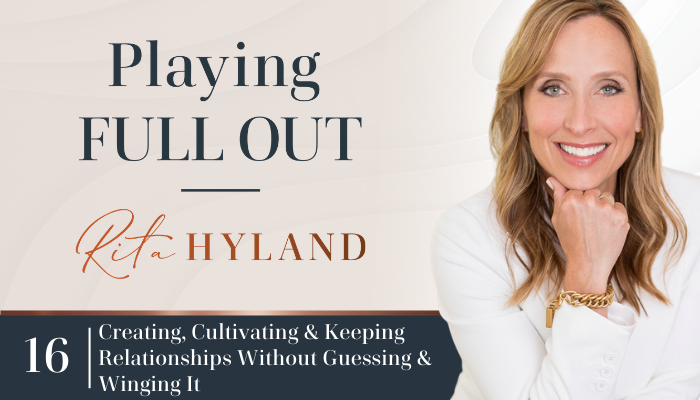 Have you ever wondered why it can seem so easy to connect with some people and so difficult to connect with others, whether it's your clients, potential customers, or even your kids? In today's podcast, I'll show you a four step method you can use to emotionally connect with people so that you can enjoy richer relationships and positively influence others while you achieve your dreams.
You can listen to the full podcast episode here, or continue reading below.
In this podcast you will…
3:50 Uncover the real reason your clients buy from you—it's not what you think
5:03  Discover the unique differentiator to transforming relationships and how you can use it
6:30 Identify the three mistakes high-talented individuals make that keep them from 'connecting' with others
7:41  Know the three questions to get into the conversation your client is having in their head
8:15   Develop the skill to reroute difficult moments with empathy
12:33  Understand the four skills to connect every time…without the second guessing
17:02   Become a New Generation Relationship Cultivator from the inside out
Subscribe on Apple Podcasts for more tips, tools and inspiration to leading the optimal vision of your life, love and leadership. Remember, a half version of you is not enough. The world needs the fullest version of you at play.

___
About Rita Hyland
With over 20 years of experience as an executive and leadership coach, Rita helps leaders — emerging and established — excel in corporate and entrepreneurial environments.
Rita believes if leaders were more clear about how transformation really works and more intentional about creating what they want, their impact, success and influence in the world would be unstoppable.
Through her coaching programs, private coaching and masterminds, Rita shows leaders how to win consistently and create the impact and legacy they desire.
Central to Rita's work is the understanding that you will never outperform your current programming, no matter how strong your willpower.
When you learn to use Rita's proprietary Neuroleadership Growth Code, a technology which uses the best of neuroscience and transformational psychology to hit the brain's buttons for change, YOU become both the solution and the strategy.
Her mission is to end talented, hard-working and self-aware leaders spending another day stuck in self-doubt or confusion and not contributing their brilliant work and talent the world so desperately needs.
https://www.ritahyland.com/wp-content/uploads/2020/03/Playing-Full-Out-Creating-Cultivate-keep-relationship-without-guessing-winging-it-Episode-16.png
464
440
Rita Hyland
https://www.ritahyland.com/wp-content/uploads/2020/04/Rita-Hyland-1-line-blue-NOTAG-01.svg
Rita Hyland
2019-06-24 20:47:01
2020-04-14 22:23:56
Creating, Cultivating and Keeping Relationships Without Guessing and Winging It