Welcome to the Playing
Full Out
Revolution!
This is where smart, ambitious and self-aware leaders, just like you, come to build businesses that thrive and lives they love.
I am on a mission to change the way society approaches business, leadership, happiness, and mindset…
…to end the confusion of why working hard doesn't equal success …
…and to help the plateaued, overextended high-achiever become the happiest high-performing leader in the room.
I believe when leaders play full out they change and heal our communities, families, organizations, businesses — and the world.
What Does It Mean to Play Full Out?
Playing Full Out:
the practice of deliberately, confidently, and consistently living your optimal vision of work and life by unleashing your talents, skills and capabilities–without hesitancy, resistance or confusion.
When you've reached Playing Full Out status:
It's
NOT

about working harder, struggling,
or striving any longer.
Many are putting incredible mental and physical effort into trying to change behaviors or reach new levels of success.
And as a high-achiever yourself you know that approach has worked previously, but eventually it has a diminishing rate of return.
If working harder equaled success, everyone who worked hard would be successful.
Thankfully now due to neuroscience, there's an entirely better way to transform your business and work.
The Playing Full Out Revolution developed out of deep work with hundreds of leaders, using the best of neuroscience and transformational psychology to create sustainable and real impact.
It's about embracing your life EXACTLY as you want it — not what you think you can have.
As my clients will tell you, once you become part of the Playing Full Out Society, it will forever change the way you live and lead.
What is the Neuroleadership
Growth Methodology?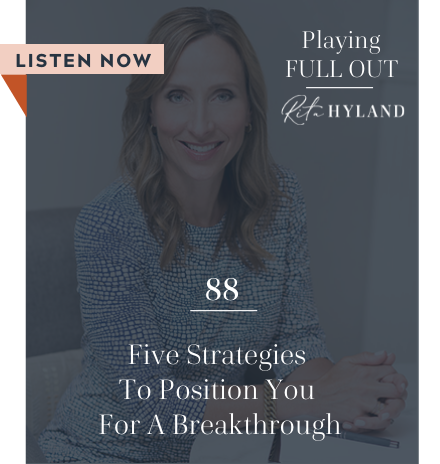 https://www.ritahyland.com/wp-content/uploads/2022/01/RH-Podcast-Featured-Graphics-88.png
464
440
Sara Whittaker
https://www.ritahyland.com/wp-content/uploads/2020/04/Rita-Hyland-1-line-blue-NOTAG-01.svg
Sara Whittaker
2022-01-13 05:00:23
2022-01-12 07:56:54
Five Strategies To Position You For A Breakthrough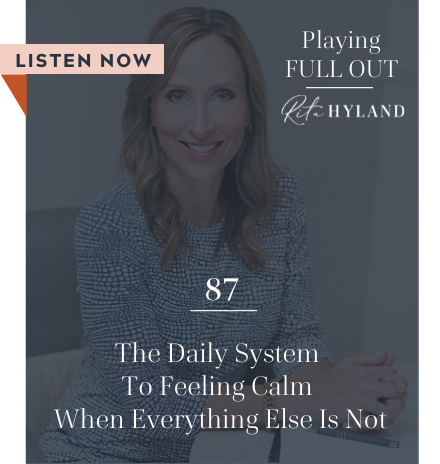 https://www.ritahyland.com/wp-content/uploads/2021/12/RH-Podcast-Featured-Graphics-87.png
464
440
Sara Whittaker
https://www.ritahyland.com/wp-content/uploads/2020/04/Rita-Hyland-1-line-blue-NOTAG-01.svg
Sara Whittaker
2021-12-09 05:00:47
2021-12-08 04:12:29
The Daily System To Feeling Calm When Everything Else Is Not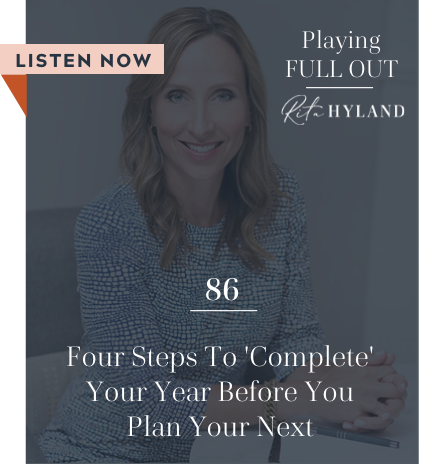 https://www.ritahyland.com/wp-content/uploads/2021/11/RH-Podcast-Featured-Graphics-85-1.png
464
440
Sara Whittaker
https://www.ritahyland.com/wp-content/uploads/2020/04/Rita-Hyland-1-line-blue-NOTAG-01.svg
Sara Whittaker
2021-11-25 05:00:53
2021-11-26 04:36:03
Four Steps To Complete Your Year Before You Plan Your Next