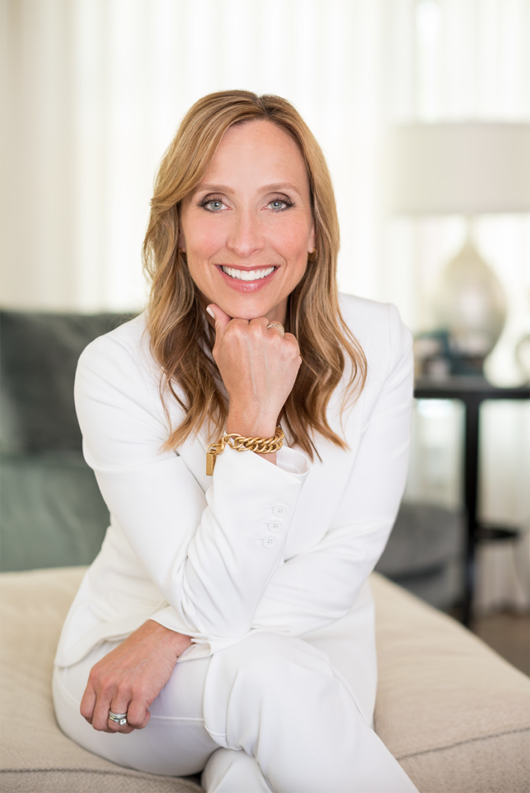 Build a life guided by your design, backed by a powerful coach who will give you the tools and coaching to go all-in on your most satisfying and rewarding work this year, without working harder or sacrificing your personal life or family to achieve it.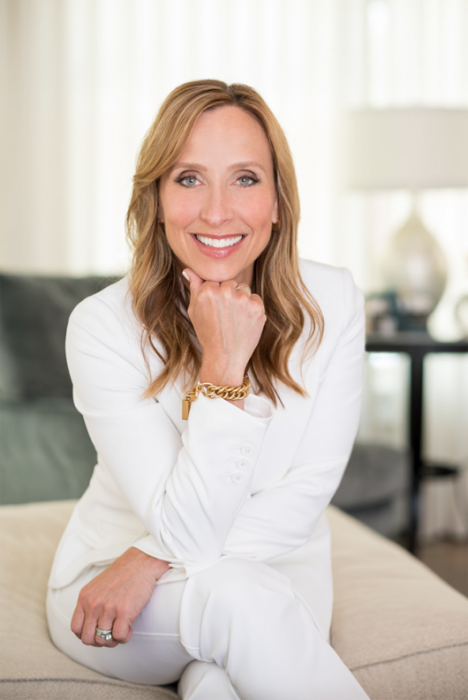 Build a life guided by your design, backed by a powerful coach who will give you the tools and coaching to go all-in on your most satisfying and rewarding work this year, without working harder or sacrificing your personal life or family to achieve it.
If you're ready to bypass the pressured pace so many of today's driven, high-contributing individuals experience and become a self-aware, fulfilled bold leader doing less and impacting more, I can help you transform your work and life.
I don't say that lightly.
You can have professional success and enjoy a personal life based on what you value most. Business doesn't mean stress. And success doesn't mean working hard or doing more when you know how to work with your brain to cultivate alignment, confidence and strategic performance.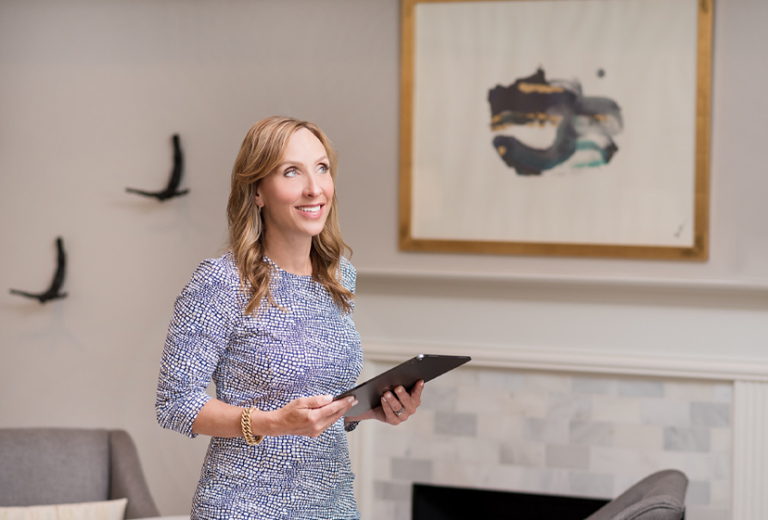 What if I told you that you could receive transformational coaching that directly translates to immediate change — at life, at work, and in everything you do?
I am guessing as someone in a position of leadership, you wouldn't go without logistical and operational support. Why would you consider going without support when it comes to other areas of leadership?
When the decisions are important and the stakes are high, one to one coaching provides the access to the clarity you need to confidently put into motion the decisions and actions for your 'right' direction.
If I could guarantee that this individualized coaching would affect how you live and lead for the rest of your life, would you invest in yourself and commit to your greatest personal and leadership expansion?
When you work with me, you will enthusiastically build momentum and life-changing impact in your work and those you serve and finally experience the freedom you've wanted. And what may be ironic is you will do this with less stress, fewer skipped family meals and other missed moments than your current situation demands of you.
When you work with me as your coach, you will...
Get individualized focus that removes the uncertainty and second guessing as you move into this next defining decade.
You've made it this far by being independent, but I don't need to tell you going it alone any longer will keep you from tapping 100% of your capabilities in every category of your life. As leaders, we often believe we can and should be able to go it alone. Imagine what it would be like to be fully supported and to become outstanding in the process? Imagine reducing the energy and time drains that can weigh down even the most established leader sometimes for weeks? When you do you will savor more moments with family and yourself– or to do whatever else you want.
Ensure you are met exactly where you are at.
Individual coaching sessions customized to your goals and direction with an executive coach with 20+ years of experience guiding talented individuals just like you, means you'll sharpen your vision, expand your positive influence, and feel better than you ever have in weeks — not months or years.
Discover a high caliber of leadership.
Neuroscience shows us why strategies, plans, productivity techniques and hard work are not the unique differentiator. Motivation is not the answer either. When you work with me as your executive coach you will have the latest, most innovative approaches backed by science and proven with results that today's most successful and fulfilled leaders are using, all in one place. Instead of living in the old way of leading, which makes being in a position of leadership isolating and sometimes lonely, you will discover practices that will propel you to rise into the leader, spouse, parent, and friend you're here to be.

"Business is up 100% over last year, challenges are handled effortlessly"
"I felt like I was underperforming at work. While I was one of the top in the company, I knew there was a lot more success for me. I also felt stuck personally… I wasn't living the life of fire and energy that I had at times when I was younger. My grandmother and mom's passing reminded me that every day is precious, and so I was motivated to make a change immediately. I tried to solve these issues on my own. I invested in other coaches, read all the books…they only took me so far. Skill development took me to a certain level of success, but I was in need of a mental rework.
Of course, after meeting Rita, the investment was a concern. It felt a little selfish to spend that money on me when there were other things and other people in the family that we could have used that money for.
I also asked myself if it was necessary.
Was this the time to do this when things were pretty good?
But after working with Rita, I have deepened my relationships with my wife and daughters. I'm a more present and fun father. I've had more quality time with my family than I've had in over a year. I have created and am working from a clearer vision than at any time in my life. 
Business is up 100% over last year. I broke a company-wide all-time National record. First record in 20 years! Business is FUN again! Challenges are handled effortlessly. I'm leading my biggest and strongest team ever. I've enhanced connections and relationships with team members using candid and vulnerable communication and offering a tailored approach to each of them to bring out their best. I continue to receive feedback that my leadership keeps getting better and better. I created a habit of working out and eating better, as well as a strong morning routine and journaling. My health and energy have improved. 
If you are ready to make major changes in all areas of your life, this investment of time and money is the best investment you will make. You will have to commit to the process because Rita has high expectations —but those expectations are what allow the time to be so transformational."


"I identified the work I 'couldn't not do'!"
"Before I met Rita I found myself at a crossroads, grappling with what I wanted to do personally and professionally once my children were grown.
I had so many ideas, interests and talents, as well as many doubts about what was really possible. Within one session, Rita helped me identify the work I 'couldn't NOT do'!
I started my own business and quickly went from having zero clients to 9 clients to a wait list; from not trusting myself to owning my power; from unsure to confident.
My work is now in high demand. I've raised my rates. Rita's coaching was transformational in every area of my life. I am now enjoying my successful business and life, in balance — even beyond what I previously imagined possible."
Apply For Individualized Coaching Now

"I feel a new sense of calm and ease"
I'd always been skeptical about life coaches, but after an initial conversation with Rita I was convinced. Rita provided me with practical tools, strategies and insights that helped me to rewrite some flawed mental scripts I had been reading from for much too long.
I feel a new sense of calm, and ease with my capabilities and purpose. I am more productive than ever, and have found a better, full version of me, which has positively impacted both my business and family life. If you're thinking about working with her, I can tell you that it's well worth it.
Braddock Commercial Real Estate Solutions

Here's What Your Personal Coaching
Sessions Will Look Like:
Before we put into motion the decisions and actions to drive your primary objectives, we will begin our coaching together by doing a deep dive to discover how you make decisions. We will look at which decisions work for you, and where perspectives and limitations in areas of work that may have previously held you back– can be reprogrammed so you can reach your desired results.
We'll illuminate the path, rethinking and unlearning programming that lies just under the surface and often takes a guided professional to see, extract, and unblock. Through this process we'll reveal the next steps in the process to tap and reach your full potential..
Apply For Individualized Coaching Now



Frequently Asked Questions
Questions our top students asked before enrolling in individual coaching
I've been successful in my career by going it alone.
Why do I need individual coaching now?
For decades, I have worked with independent, high-contributors in positions of leadership just like you who have gone it alone and reached high levels of success. If you're here, it's because you are a highly impactful individual.
But regardless of your past success, how much money you make, or how senior your title is, you're still capable of experiencing and offering much more. How do I know? Because there isn't a single person I've met in the past 20 years who hasn't suffered from holding themselves back. Even if just a little bit.
Think of it this way — how passionate are you about your growth?
Are you okay with maintaining when you could be thriving and, by extension, help your business, organization, family and community thrive? If you knew, there was a place for you to learn the latest, most innovative, leadership and life practices that are backed by science and proven with results and that directly translate to greater happiness and success, would you start the process now?
How do I know that personal coaching is 100% right for me?
How do I know that personal coaching is 100% right for me? If you're feeling that you have something left to give in this your defining decade at work and you don't want to leave to chance that your present when you're with your family, remain relevant to your children, enhance your relationships, transform the way you work so not only is your career less exhausting,
it actually fills you up…
individual coaching is right for you.
Said differently, if being in the same place a year from now is not acceptable to you and if you are 100% committed to living an extraordinary life and building things that matter, then setting yourself up for uncommon success begins here.
Apply For Individualized Coaching Now
You're Ready for High-Touch, Executive Coaching If…
You realize that the things you did to get you here, won't be what gets you to your next level
You know that there has been a significant shift in the way today's leaders approach business and leadership, and individualized coaching will help you stay competitive
You are ready for intense change that will lead to inspiring transformation in life and at work
You know that time is of the essence and making a change to create your defining decade has to start now, or not at all
You know that self-awareness is a requirement for today's leaders, and you're ready to uncover what is underneath the surface so you can make the right decisions and take the right actions that help you expand to your edges in all of your roles.
I can't wait for you to take your work-life satisfaction and fulfillment to the next level.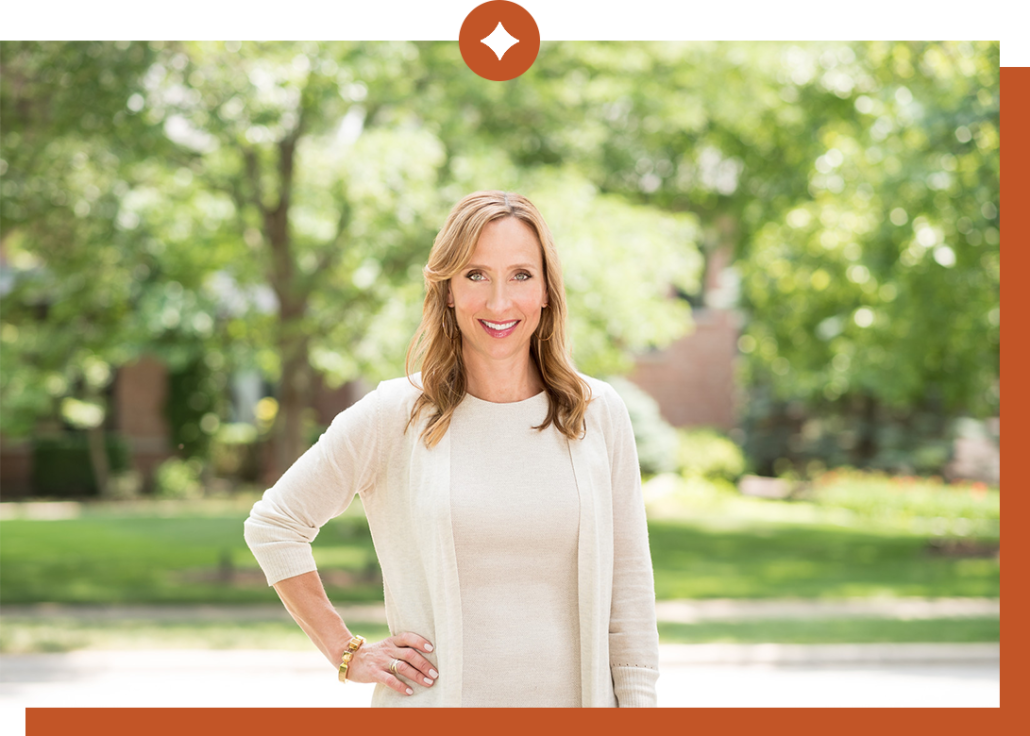 Apply For Individualized Coaching Now